Don't Forget These 10 Important Points When Redesigning Your Garden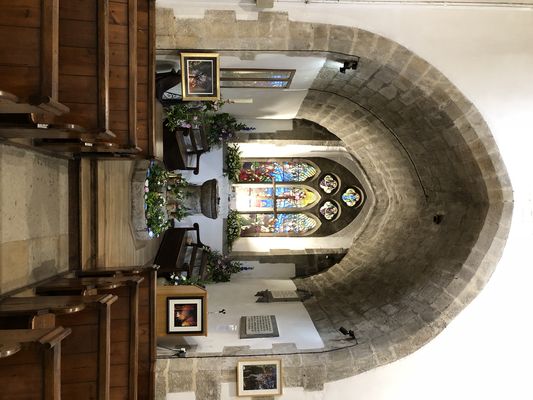 If you have reached the point where you feel it's time for a complete redesign and landscaping of your garden, there are some vital points that you will need to take into consideration to make the project a successful one.
It is very tempting to roll up your sleeves, grab your tools and start digging, but you would be wise to give every aspect of your redesign a lot of serious thought and consideration to ensure that all your time, effort and expense will result in your dream garden.
Below are 10 important points that are well worth your serious consideration:
1. Is this garden project something that you feel confident to carry out yourself or have you accepted that it will be too big a project and would benefit from hired or professional help?
2. If you have decided to carry out the building work yourself, you will of course be requiring specialist tools, so have you considered the hiring cost of these tools when putting together a budget of your project?
3. If your garden design requires major landscaping, you will no doubt require a mini digger to dig and level the garden landscape. Don't forget to check that there is access for a digger at the side of the house or by some other way.
4. Make sure that any design you follow has taken into consideration the drainage of the garden. The last thing you will want to happen is for rainwater to end up sitting in various parts of the garden and not running away to the correct area. Address the drainage issues early on and add the relevant land drainage pipes and soak away.
5. Ensure that your new garden will be child friendly and that there are no safety hazards. This is something that is easily overlooked especially if there are no children living at home.
6. Spend a decent amount of time considering all the available options when it comes to the kind of patio stones, brickwork, steps or decking that you may be incorporating into your new garden. You will not want to complete your project only to be disappointed with your paving selection, therefore the time spent prior to the build is an investment.
7. Research the plants that you intend to use thoroughly and make sure that you have taken into consideration drainage, shade, the type of soil and the amount of sun different areas of the garden will get. As you are no doubt well aware, plants are not cheap and so you will want to make sure that they thrive in your new garden.
8. What about the electrics? Give serious thought to lighting and power and make sure all that all the preparatory work and cabling is laid at the right time. You will want to be on the ball here as it can be very easy to lay a patio, only to wish that you've laid cable prior to this.
9. When it comes to outdoor dining, once again the positioning of lighting will be important. It would help at this stage for you to know what type of cooking area you will be utilising, i.e. brick built or maybe a transportable cooker or barbecue.
10. If you intend to incorporate a water feature, make sure that all the relevant preparation is carried out at the right stage and water and power is safely connected by a professional.
While some of these points may seem obvious, it's all too easy to overlook them due to the complexity of a new garden project. Hopefully these few points will help you get the dream garden you want.