Bedding Plants: Amazing Color and Variety For Your Garden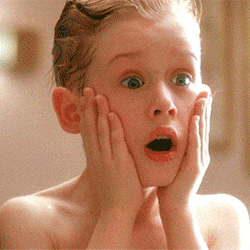 The use of bedding plants have become an important and, often, an essential part of a garden or landscape project. Whether using these plants at your home or apartment, along city streets and in city parks, at shopping malls or around libraries and other public buildings the color, aroma and texture they add is always noticed and enjoyed. Their variety of uses are only surpassed by the different number of flowers and foliage that they offer.
Here are a few uses for these plants:
filling in a space or void
breaking up a space
adding color to a drab area
creating a shape or pattern
using them to highlight other plants
creating a border
Understanding some common features of these plants will help in their are not tall, but are low growing with soft, feathery foliage which can be used to present a lush, pillow like feel to a space. Since a large number are often used in one area, be sure to keep an eye on their expansion. If they start to take over and smother other desirable plants, just remove the overly ambitious ones to save the ones you want to keep. This usually only happens with some of the hardier varieties when they seed.
Realize that there are annuals, biennials and perennials. A lot of bedding plants are annuals because they look their best in one growing season or simply die when the first frost comes. Others, pansies for example, can be planted with the longer term in mind and can brighten your garden with color in spring or even winter. Batches of perennials are often the backbone of public displays.
Though these plants are quite attractive when a number of the same variety are grouped together in a bold, colorful and textural display, many gardeners enjoy growing them in combination with other plants. You may want to feature or emphasize certain plants so bedding plants can be used together with your featured plants to create impact and really make your garden look great.
Please realize that there are other ways to grow and use these plants. Growing in pots, window boxes and decorative containers are a few options to consider. These methods allow for even more creativity and can be, in some cases, used well in conjunction with traditional "in the ground" gardening.
With a basic understanding of these beautiful, fast growing and low-cost plants coupled with your imagination, your space, plot or garden will surely benefit from the use of bedding plants.